Rent or Buy Now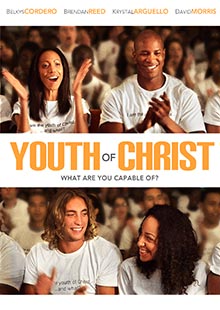 Youth of Christ
Own It August 07, 2012
Genre: Inspirational, Drama
Runtime: 100 Minutes
UPC: MAV-5394, 824355539424
Storyline
A youth group with a reputation for mediocrity, struggle to plan and execute a youth revival at their church.Will they prove that they are capable of doing the extraordinary for Jesus Christ? Or will they crumble under the pressure and prove the naysayers right?
Directed By
Stephanie Rodnez
Cast
Krystal Arguello, Belkys Cordero, David Carzel Morris, Brendan Reed
About the Crew
Producer, Stephanie Rodenz tours Youth of Christ to numerous churches in the Southeast with positive response.
An inspirational film for today's teens who struggle with their identity and becoming positive role models.
Youth of Christ is geared towards young Christians in need of a little encouragement while living in today's society.
Gallery
Gallery Images are Coming Soon.